Please click below to access further information and support with regards to SEMH (social, emotional and mental health)
ELSA (Emotional Literacy Support Assistants)
We are proud to now be apart of the ELSA network. This means that we can now support children with their emotional development.
Mrs Stevens is our school's Emotional Literacy Support Assistant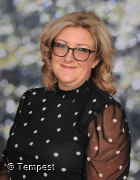 Please click the link below to find out more information about ELSA
Trailblazers
To find out more information about our school's Mental Health Support Team and our school based worker, Beate Benton, see the newsletter below.
Take a look at our parent workshops on offer this year!
Self-harm parent workshop
Please see the below leaflet for information about free workshops for parents of children who self-harm. These workshops will be run by Staffordshire's Educational Psychology Service.
Chil

dren's Mental Health Week W/C: 6/2/23
The week beginning the 6th February is Mental Health Week. Check out the amazing opportunities that The AIM Group have on offer….
Attention ALL- This will take just 30 seconds to read and is a fantastic opportunity!
We have been contacted by The AIM Group who deliver Free Online Level 2 Accredited Courses to help better understand some key issues around young people's mental health and wellbeing, along with a range of other qualifications that may help with developing your own careers.
Here's some of the most popular subjects available:
Neuroscience in the Early Years
Children and Young Peoples Mental Health
Understanding Autism
Specific Learning Difficulties
Nutrition and Health
Behaviour That Challenges in Children
Bullying in Children and Young People
Mental Health Awareness
Counselling
Special Educational Needs and Disability
Team Leading
Business Administration
Lean Organisation Management
Customer Service

 
These are just the popular qualifications, but they have over 40 available!
The qualifications are completed within a 6–10 week period in your own leisure. They are equivalent to a GCSE Grade C. You can do as many as you like, however you can only do one at a time.
The only criteria you must meet to be eligible, is: 
Aged 19 or over on or before 31st August 2022  
Have lived in the UK/EU for 3+ years    
Not already on a Government funded course
If you are interested in undertaking one of these free online courses or would like further information, then please complete the following link ASAP. This will then allow The AIM Group to contact you to discuss and get you started on your chosen course: https://theaimgroup.co.uk/booking-form/0014J00000sL6KI
If you have any questions prior to expressing interest, call Shane Cooke on 0203 900 3091 extension 249 or drop him an email at shane.cooke@theaimgroup.co.uk
Kind Minds Newsletters
Please see the Kind Mind Newsletters below which are half-termly e-newsletters produced by partner organisations across Staffordshire. The aim of the newsletters is to pull together useful information about children and young people's mental health and emotional wellbeing.
SEND & Inclusion Hub Newsletters
These newsletters are published to share useful links, training & resources for the Moorlands district. This is for Staff, Children & their families.