The School Council members play an integral part in our school, they discuss important issues and make decisions that are crucial for our school's development. There is a representative from each class and they meet half-termly with Miss Mohring to address items on the school council agenda.
Head Boy and Head Girl
On Wednesday 13th October, the school council held the Head Boy and Head Girl interviews. All candidates were absolutely amazing and very professional, making the choice extremely difficult for the school council. After each interview the school council discussed the answers given and then cast their vote individually and anonymously. The school council have done an amazing job picking our new Head Boy and Head Girl. A huge congratulations to Kingsfield's new Head Boy, Fletcher Harvey and Kingsfield's new Head Girl, Holly Robinson. We look forward to seeing you take your new roles in your stride!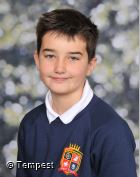 Head Boy & Head Girl Applications
It's that time of year again where our school council representatives elect our Head Boy and Head Girl!
On Friday 24th September, an application letter was sent out to year 4 pupils to complete if they wished to be considered as Kingsfield's Head Boy or Head Girl.
The application letter needs to be handed in to the year 4 class teacher by Thursday 30th September AM as the school council will be shortlisting the applicants at their meeting on Thursday afternoon.
If you need another copy of our application letter, please see the document below.
Good luck to all the candidates!
Behaviour Traffic Light Rules
The school council have been working hard to amend our school's behaviour policy and traffic light system, to ensure all the children are getting the best out of them.
The school council discussed and voted on the new traffic light awards and sanctions which have been rolled out across the school this week (W/C: 7.6.21).
Please see the whole school assembly PowerPoint below for more detials.
Red Nose Day
On Friday 19th March, Kingsfield First School will be fundraising for Red Nose Day. This year's theme is 'Share a smile' which we feel is extremely important at the moment! The school council came together to brainstorm and vote on some fundraising ideas to make sure we could find the best way to share a smile with you all and raise money. We finally decided on silly hairstyles. So make your hair as crazy and funny as possible to make all those around you smile whilst you raising money for an excellent cause.
Head Boy & Head Girl
Before Autumn half term, the School Council invited the year 4 children to interview for the roles of Head Boy and Head Girl for this academic year. In total there was 27 children who filled out the written application for these positions. The school council then short-listed these candidates to 11 pupils who were then interviewed. During the interview process, the school council asked questions and discussed if each candidate would be the best for the role. After a very thorough afternoon, the school council then anonymously voted for their chosen Head Boy and Head Girl.
We are very proud to announce that our Head Boy will be Jacob and our Head Girl will be Scarlett.
A huge well done to our school council for such a professional and mature attitude during the interview process.
Children in Need
On Friday 13th November, Kingsfield First School will be fundraising for Children in Need. The school council suggested many fundraising ideas but finally decided and voted on a pajama day.
The school council also took this opportunity to deliver their first whole school assembly which they were very excited about. Check out the Children in Need PowerPoint and video created by our school council, below.
Head Boy & Head Girl
In Autumn, the school council decided they wanted a head boy and head girl to represent our school. After interviews and much deliberation, the school council elected Kingsfield's first head boy and head girl.
A huge congratulations to all the 25 children that interviewed for the positions, you amazed the school council with your wonderful speeches and you should all be very proud of yourselves.
Splat the Teacher!
The School Council representatives decided that this year they would like to raise enough money for the school to buy a class set of IPads, in order to help advance and broaden their learning.
Splat the Teacher was the first fundraising event that the school council organised and this was a huge success even though the weather was not on our side! We raised an amazing £96!!
Keep your eyes peeled for our next fundraising event!